Good design we love .since 1997
What makes Republic of Contemporary .Design stand out?
Republic of Contemporary .Design was founded with the aim to present each client exceptional design, coupled with international lifestyle and a unique service. The interior design team of ROC.D develops tailor-made interiors according to the individual wishes of our clients. To do this, we listen to you, the customer, in complete silence. Because the focus is not on the designers, but on the design, the design of the client's project. In order to give interested parties an insight into the wide variety of designs, the first ROC.D Design Showroom was specially developed in Frankfurt am Main.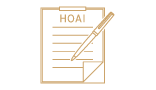 Service phases
ROC.D accompanies you in the following service phases according to HOAI: basic evaluation, preliminary planning, design planning, implementation planning, object supervision, special services.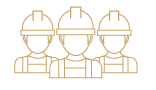 Own installation team
In addition to its own planning department, ROC.D works with its own assembly team. Our specially trained craftsmen cover all topics related to assembly and interior design.


Furniture design
In addition to renowned, international designer furniture, at ROC.D you have the opportunity to have individual furniture designed by ROC.D interior designers. According to the motto there's no such thing, we make your furniture dreams come true and produce them according to your ideas, based on our plans as well as according to industrial standards of manufacturers. Please contact us!

Interior Design Team
ROC.D is international - founded in Frankfurt am Main, our interior designers and consultants come from all over the world. The different design approaches end up in a melting pot and lead to incomparable results. The work of ROC.D designers has been praised many times by national and international professional audiences.
What our customers say about us
"Very good implementation of the design from the perspective of the host"
Nermin Grosch & Prof. Stephan Gerhard, MASEVEN Hotel Group

www.maseven.de
"ROC.D offers a symbiosis of creativity, experience, amazing personal commitment"
Martin Gehrt and Christian Schlenker, Amelie Hotel Landau

www.amelie-landau.de
"Without exception, we are happy to recommend ROC.D for other hotel projects."
Marco Witte, Builder Projektgesellschaft Dornach and Schatzbogen mbH

www.witte-projektmanagement.de
"Best design and interior concept in the competition"
Richard Schmidt, MISR Bank

www.misr.de
ROC.D News Blog
In a turbulent time, projects develop with their own dynamics. We at ROC.D pick up on the mood and therefore also work on our own projects. Since the beginning of the year 2021 we have decided to work on our own furniture collection around the topic of home office. Furthermore, we are developing a modular bar with matching lounge chairs together with a manufacturer for our lifestyle-affine customers.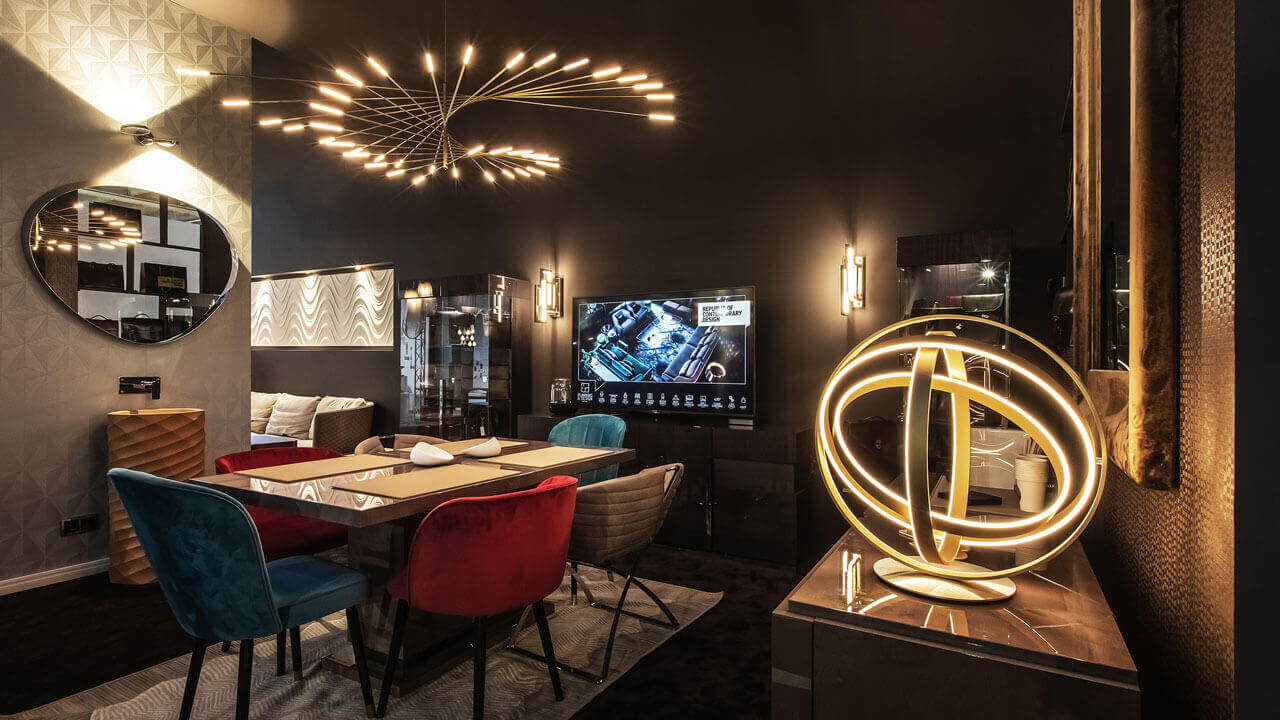 Registration for our
ROC.D Newsletter
Be the first to know about new products, top offers and hot events in our exclusive interior design showroom.
Thank you for registering. We've sent you a confirmation e-mail.
You are already registered with this e-mail adress.
There has been an Error. Please check your entered e-Mail adress.

Our Head of design
Dr. Eltahmash Israr, together with his brother Dipl.-Inf. Babur Shah Israr, has been leading the family business for interior decoration and room design since 1997. Besides the factually cool science, design is his great passion. For him, the reduction of form to the most necessary is a challenge that he faces every day with all devotion. This is what makes contemporary design for him. Therefore, he also selected as a brand Republic of Contemporary .Design.


Our ROC.D service for you
Discover the special customer service of Republic of Contemporary .Design whether chauffeur service, exclusive appointments, project presentation or our large selection of drinks in the Frankfurt Interior Design Showroom. Be our welcome guest and let us advise you in an impressive luxurious ambience on interior design, interior fittings or design furniture without obligation. It does not matter at ROC. D whether you would like to order just a single item, an entire interior design or simply have a cup of tea with us. We always welcome you to our little republic of contemporary design. We look forward to seeing you.


Budget Oriented Design
Every investment is faced with an existing budget - whether you want to commission a single chair, a box spring bed, a designer kitchen, a complete interior design or the furnishing of an entire office or hotel. The ROC. D interior designers and consultants always work for you on budget oriented interior design and this according to your specifications. In addition, we at ROC.D will advise you on your building plans or projects and, if possible, show you potential savings. We look forward to your inquiries, by telephone under 069 / 76 80 74 22 or also by email.


Digital project presentation
In the first step of a project, your wishes, your ideas of room design and an extensive consultation are in the foreground at ROC.D.. To help you visualize your interior design project, we create room concepts for you in digital form. If desired, we can also create 3D renderings and visualizations for you. For commercial real estate, our in-house agency AGONIST creates project-accompanying websites, apps and newsletters for your optimal project presentation, in addition to conventional marketing ideas such as brochures, flyers or logo development.


After Sale Services
Like all beautiful things in life, design furniture and products need love and affection. The ROC.D consulting team will be happy to assist you in the re-purchase of care products for your new and old favorites. We are happy to continue to accompany you as ROC.D customers. Our interior designers are always there for you.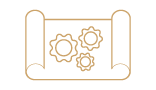 Technical planning
At the beginning of a new property there is always planning. We are your partner for all aspects of interior design and furnishing. Our ROC. D Interior Design Team will advise you, if desired, from the very first step. We show you possibilities, which should be considered in the run-up to the construction or extension of your new property. We support you in all matters.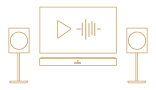 Audiovisual
Design
A good interior design also includes the perfect integration of audiovisual products. Whether it's TVs that disappear into furniture or invisible speakers, in furniture doors or walls - our ROC.D interior designers make it all possible. If you want to learn more, please contact us.


Light planning
& design consulting
Lux, Kelvin, IP protection classes - is everything too technical for you? We can understand that. Our ROC.D planning team will advise you on the right choice of your new designer lamp. Because the lamp should not only look great, but also produce a beautiful light according to your ideas. In addition, the ROC.D interior design team will design lighting installations for your home or office. In addition, we support you of course, if desired, also in the holistic lighting design of a room or object.

Own planning office & drawing team
In order to be able to accompany your building project in the different service phases, ROC.D has a planning department with project managers, technical draftsmen, planners, architects, interior designers and logisticians. The ROC.D planning office ensures smooth processes and coordinates the different trades in a project so that all processes can follow each other synchronously and on schedule.

Acoustic space planning
You hear echo and reverberation noises in your living room, or in the hallway? Furthermore, you feel disturbed by the ups and downs in the stairwell? These are familiar issues to the ROC.D planning office. We will be happy to advise you on all aspects of acoustic design and help you to find a quiet, muted atmosphere in your study or library, for example. Contact our ROC.D planning team and let us show you the various possibilities for an acoustically pleasant room climate.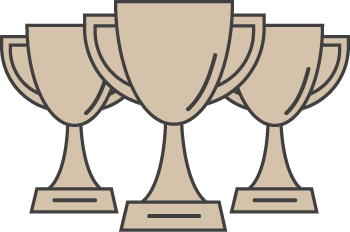 Awards for ROC.D
The ROC.D Interior Design and Planning team are your reliable partners in all aspects of interior design, interior construction and interior furnishing. Our many years of expertise ensure that we hand over your project to you on schedule. We accompany you in many service phases of your project and assure you a high quality standard. Planning and implementation are carried out in various individual steps according to the project schedule. In case of larger interiors such as hotels, offices, retail or sales areas, our project managers and team leaders will accompany you, if desired, directly on site for the entire duration of our completion. ROC.D plans, assembles and delivers to you the entire up to the teaspoon including interior fittings. ROC.D is your general contractor for teaspoon ready interior construction.