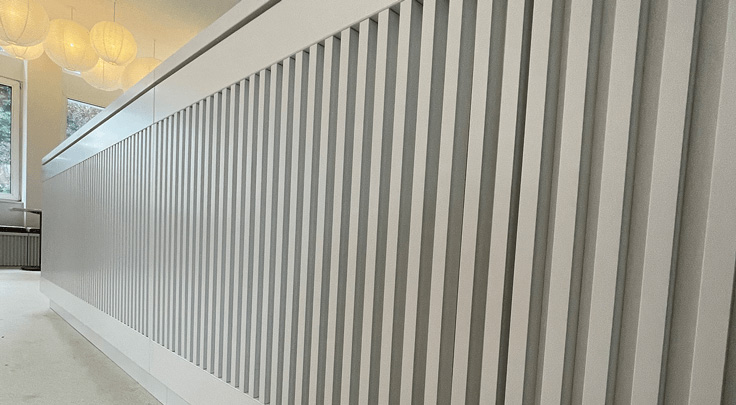 Café furnishing

The café counter as a core point Newsblog.
ROCD was commissioned by the operators of the Dining Raum Frankfurt to produce parts of the café furnishings. Together with Buero One, the production processes were coordinated and design proposals were developed. The café's lovingly designed brunch specialties can now be served in style by the new counter, which also serves as a food counter. ROCD realized the furniture production of the gastronomy concept originating from Sydney within a very short time in consultation with the operators and the interior designers. The almost 13 meter long bench frames the tables, which invite to linger and enjoy. Soft, light tones emphasize the interior concept of the café.

If you also want to give the interior of your café that certain something, please contact our design team.
We will be happy to advise you and also realize your project.