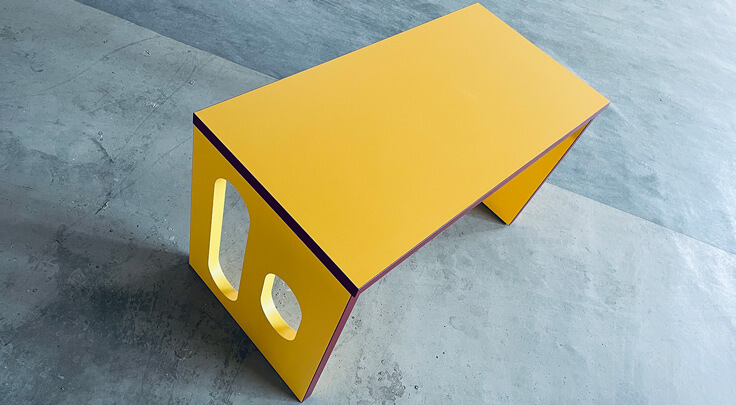 Furniture design

Children's table from own production Newsblog.
ROC DESIGN presents another piece of furniture from our own production.
This time, our design team has created a colourful and robust children's table for our youngest design lovers.
The playful geometric openings not only give this table a unique look, they also make it easy to lay cables or light tubes. This way, the table can be used for many purposes and becomes a highlight in every children's room in no time.
As it can get a bit wild in the children's room, we are, as always, careful to use only high-quality and robust materials. If you are now wondering how to buy this unique children's table or whether it is possible to customise the colours, please feel free to contact us or visit our design showroom in Frankfurt am Main.

We look forward to your enquiry.