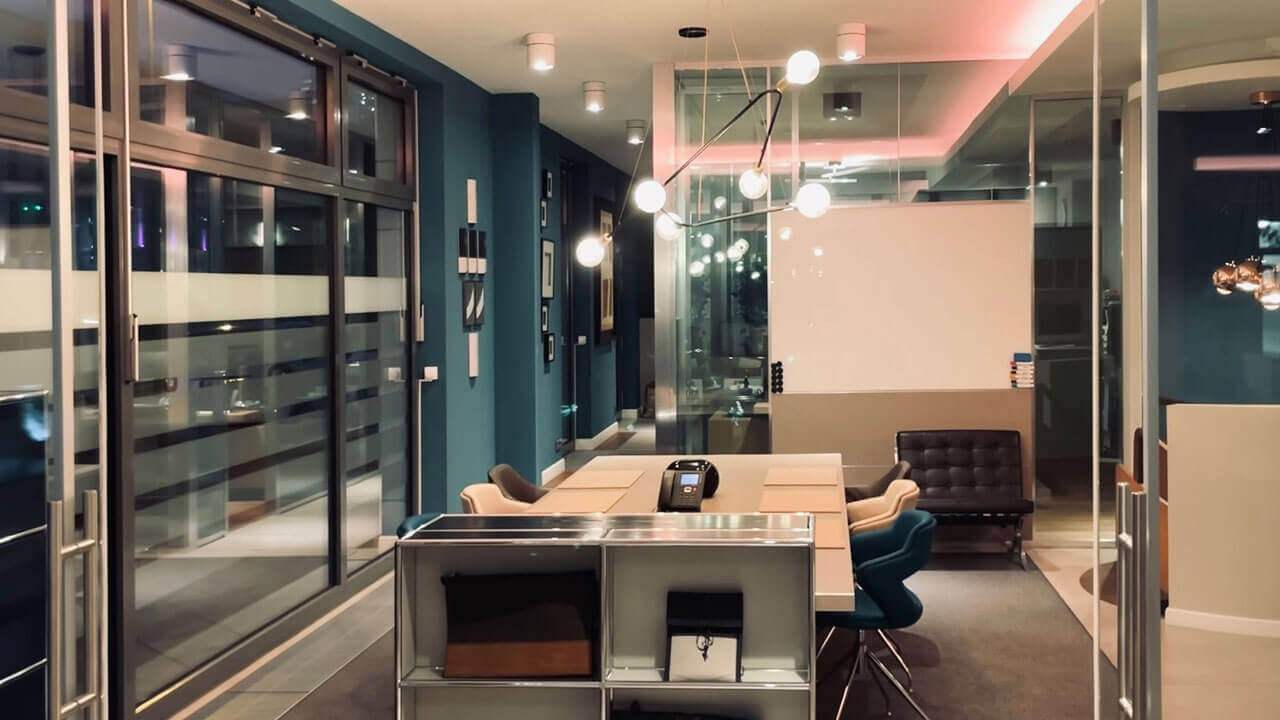 Interior design & Furnishing

Agonist Headoffice Projects.
Interior details
Commercial property
The design team around ROCD designed and realized the new offices for the AGONIST advertising and design agency. These point the way forward in office design possibilities. The entrance area incorporates offices, designed with glass partition wall systems, followed by an open-plan office and conference area with attached kitchen. A spiral staircase made of smoked solid oak in combination with copper and brass was constructed for the second floor. The concept created a successful balance of floor-to-ceiling glass elements, integrated and space-transforming furniture and mood lighting. Even the open-plan space provides places of calm retreat.
.Services
ROC.D
Project management, interior architecture, interior design, lighting design, planning, costing, fit-out construction and design, including delivery and installation.