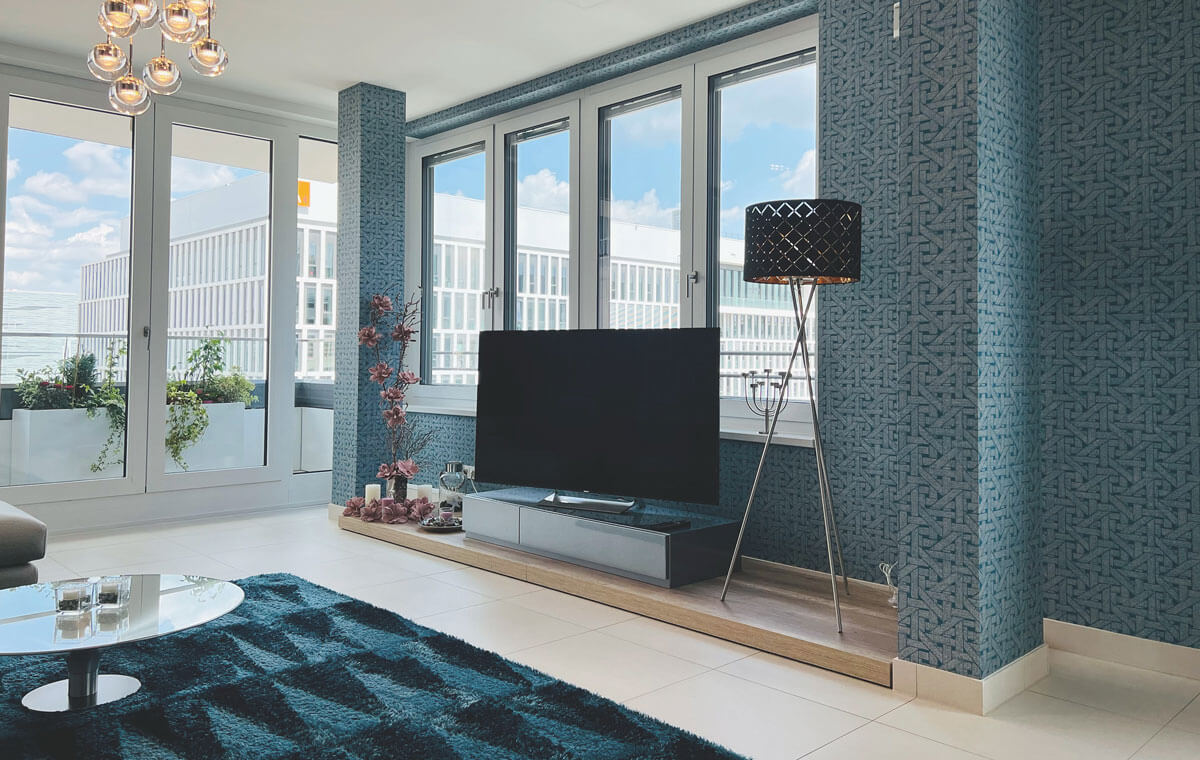 Private interior design

Apartment Makeover Projects.
Interior details
Private property
Once again, ROCD's Frankfurt-based design team creates a bespoke design world, giving a private client's apartment an elegant update to feel good and discover. The chosen color concept in contemporary petrol colors runs like a red thread through all elements of the apartment, creating a living world from a single brushstroke.

From the high-quality wall coverings and their color scheme, to the use of handpicked decorative materials, to the noble lamps, which emphasize the scenery in your effect even in the night hours, all elements correspond to a modern homogeneous design language.

If you also want to give your premises a new look, please feel free to contact us or visit our showroom at Europa-Allee 55 in Frankfurt am Main.
.Services
ROC.D
Interior design, project management, execution painting, wallpapering and costing