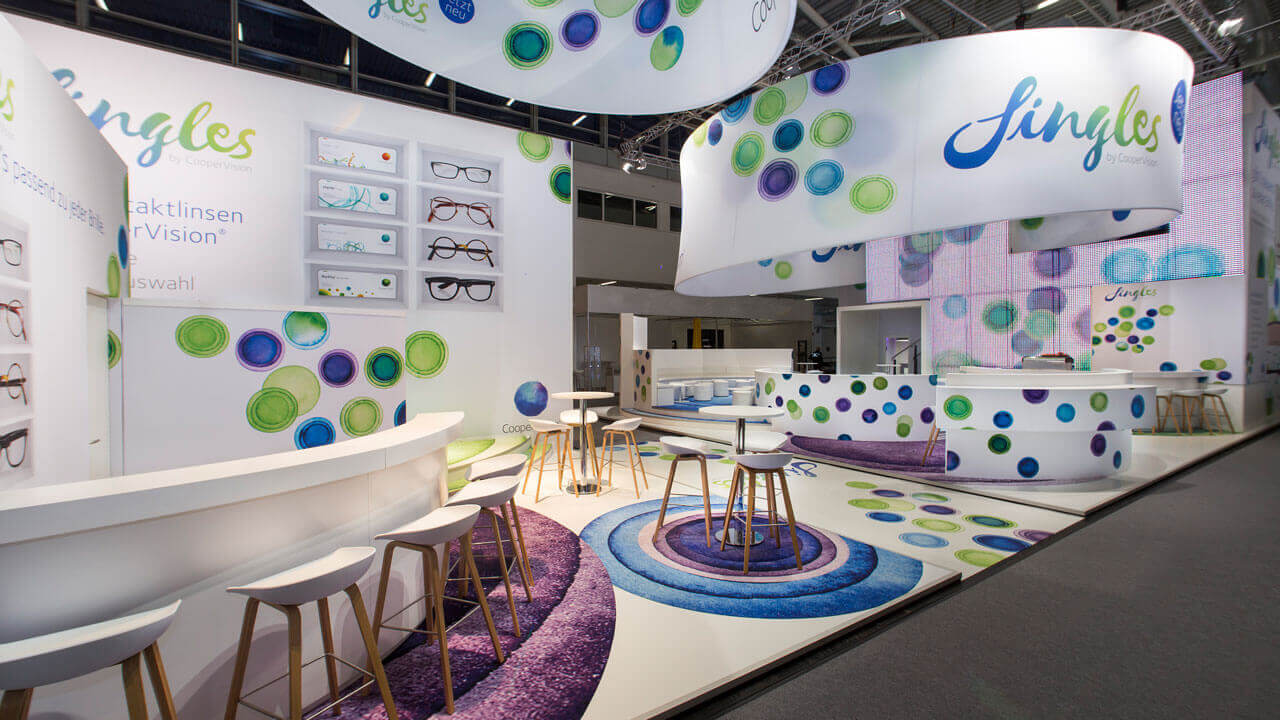 Exhibition booth construction

CooperVision Exhibition Booth Projects.
Exhibition booth construction details
Commercial property
For the world-renowned Opti trade show in Munich, ROCD design team designed and constructed both the fronts and the LED panel of the CooperVision stand on two floors. The design of the stand was enthusiastically received by visitors. The corner stand welcomes guests with a display under the large logo. Extensive, seemingly floating display arches connect the recurring small and large watercolor spots on the floor and walls and even incorporate the large LED wall. Thus all, all elements creating the space are harmoniously interconnected. Furthermore, seating is arranged on different levels with upholstered benches and bar stools. As a small "thank you", each visitor to the stand, who received a specially designed CooperVision gym bag.
.Services
ROC.D
Project management, layout for front-end design, digital visualization, layout for fit-out construction.