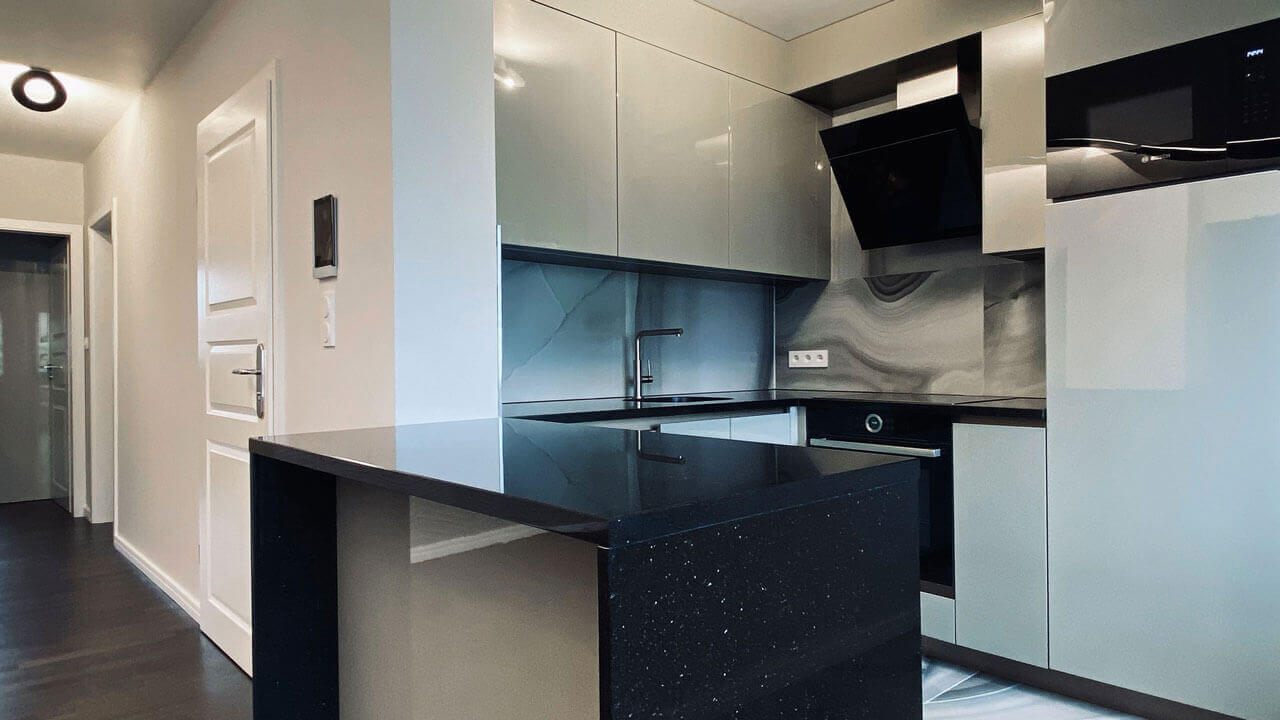 Interior design & Furnishing

Apartment design Projects.
Interior details
Private property
In designing this apartment for a private client, the ROCD design team worked with light to earthy colors, shiny and matt surfaces, to create contrast and atmosphere. The purist simplicity of the design is intentionally juxtaposed with the curved bed. Niches created behind the bed headboard offer storage space and again borrow from the wall covering materials. The modular furniture system on the wall offers closed and open storage space on multiple levels, thus becoming a design element in its own right. High-quality surfaces can be found in the design of bathroom and kitchen furniture. Due to the spatial conditions, precise planning was needed to make maximum use of available space.
.Services
ROC.D
Project management, interior architecture, interior design, lighting design, electrical planning, costing, fit-out construction and design, including delivery and installation.