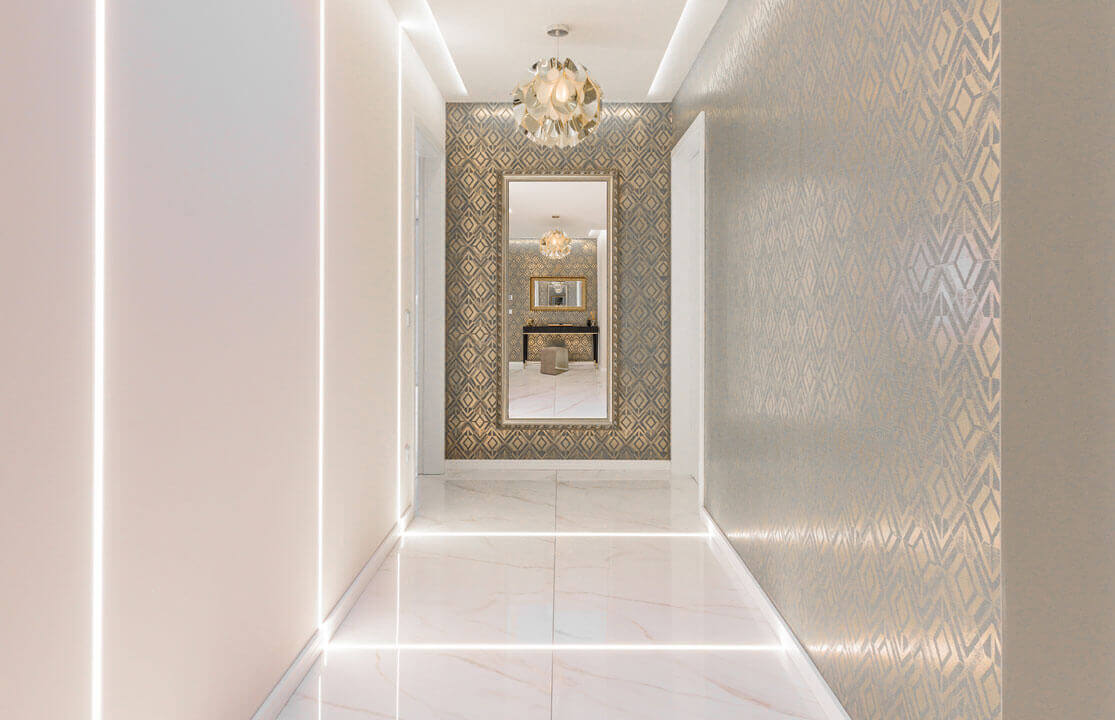 Private interior design

Exclusive
Penthouse design Projects.
Interior details
Private property
The interior design team of ROCD designed the interior of this luxurious penthouse in Frankfurt am Main. Right from the entrance area of this private apartment, one experiences the elegance that runs through the design of the following rooms. Precious light fixtures, luxurious ornamental wall coverings in beige-gold-brown were specifically selected for this project by our interior designers. White-marbled, large-format ceramics on the floors skillfully frame the overall atmosphere. Light tone-on-tone combinations were chosen in the sleeping area with an adjacent dressing room. The finest linens on the custom tailored box spring bed, accented by sculptural light fixtures on the bed headboard and the recurrence of materials display a holistic interior design concept. The living and dining areas are divided by a lowboard and glass cabinet combination. The spacious livingroom with a generous leather seating area invites social gatherings. In this interior design concept contrasts are created not only by the material variety with its diverse surface textures, but also by the black high-gloss furniture in the living room and the entrance area.
.Services
ROC.D
Project management, interior design, lighting design, costing, production and design of equipment, including delivery and installation.