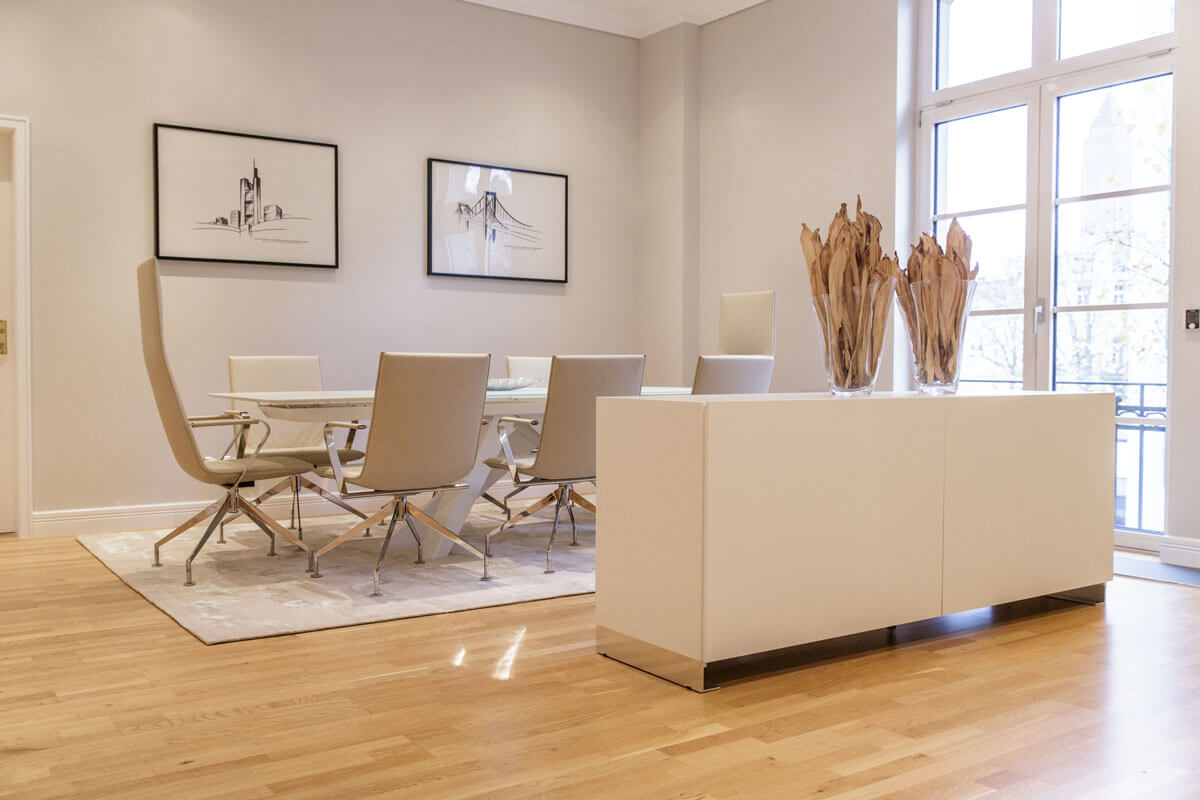 Office furnishing

Signal Iduna Headoffice Projects.
Interior details
Commercial property
In designing the offices for Signal Iduna general management in Frankfurt am Main, the the ROC DESIGN design team explicitly focused on elegant ambience, light-flooded workstations and maximum quality for fit-out of the business premises. After all, it is here that management and staff as well as clients and business partners like to come together. The ROC DESIGN design team's goal was to challenge traditional office design concepts. For this project, hand-knotted carpets were made according to ROC DESIGN design specifications. The framed pictures on the walls with various, for example business or location, references were also specially designed by ROC DESIGN for the project.
.Services
ROC.D
Project management, interior design, digital visualization using 3D rendering, planning, costing, fit-out construction, including delivery and installation.