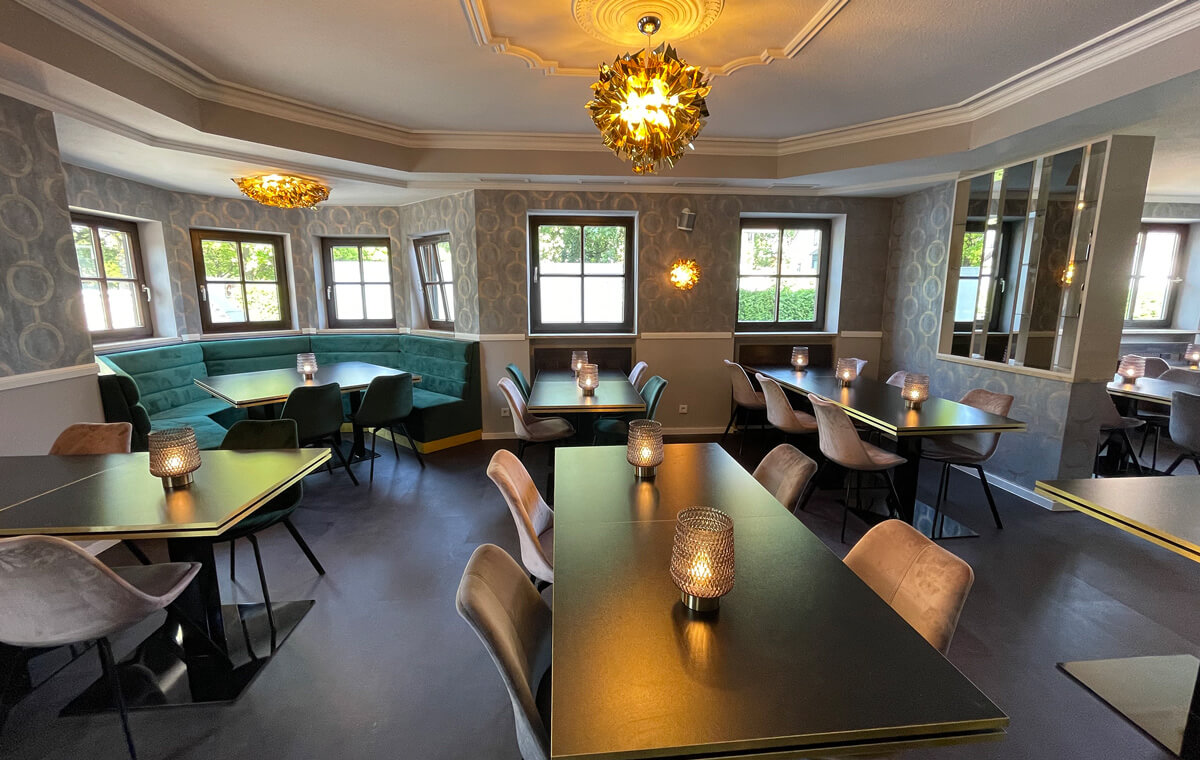 Interior fittings & gastronomy furnishing

Taste of India Projects.
Interior details
Commercial property
The ROCD Design Team from Frankfurt am Main has designed and implemented an exclusive and individual interior design for the Indian restaurant "Taste of India" in Munich. The design concept of the newly developed restaurant included the interior fittings and the design including the production of a variety of custom-made furnishings, which give the entire gastronomy facility the usual ROCD charm.
The interior design of the restaurant is kept in soft and well-coordinated colours and exudes an elegant atmosphere that warmly invites every guest to indulge in culinary delights with its unique interior design.
High-quality materials and decorative pieces were used to underline the stylish interior concept. The feel-good atmosphere in the custom-made hexagonal seating area becomes a special highlight of the restaurant. The ceiling, wall and table lamps with discreetly playful accents create a cosy atmosphere to linger in. This stylish ambience is a great way to end the day, and a visit to the restaurant becomes a unique experience for the senses. The new and elegant concept of the restaurant redefines "fine dining".
.Services
ROC.D
Project management, interior design, planning, calculation, production of furnishings incl. delivery and installation