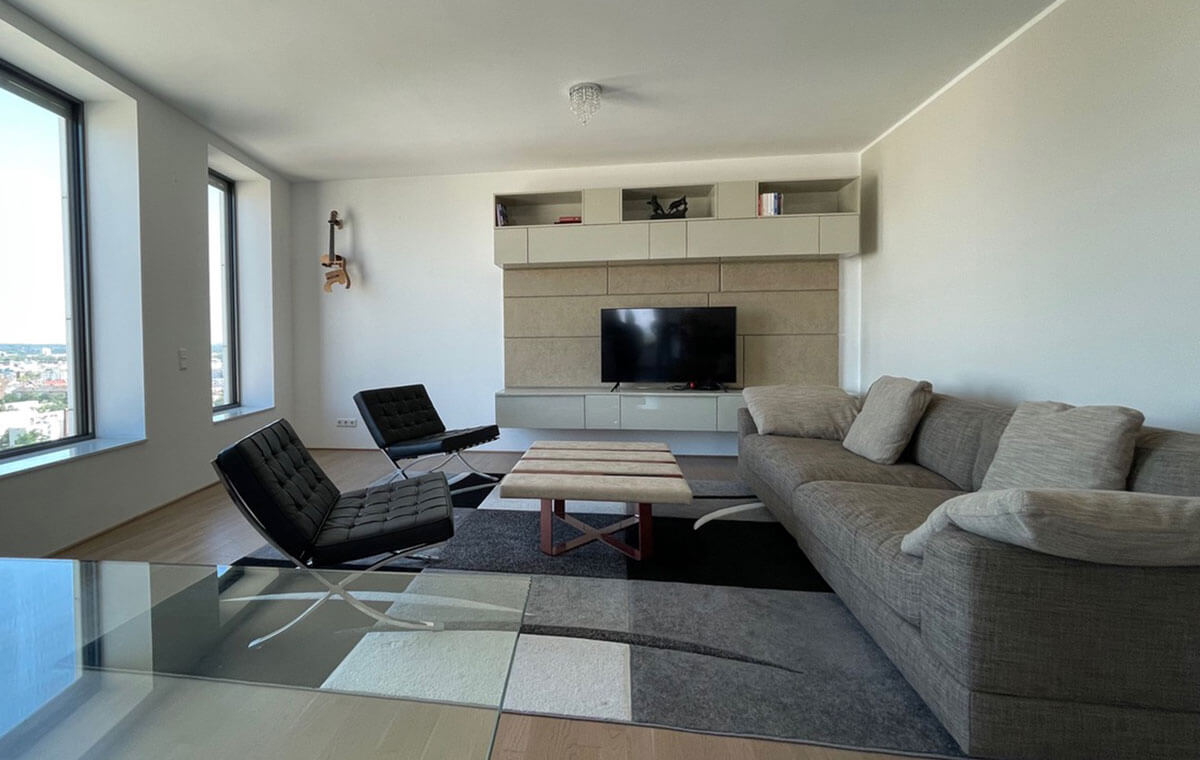 Private interior design

Urban Penthouse Design Projects.
Interior details
Private property
The interior design team of ROC DESIGN equipped this penthouse above the clouds of Frankfurt, which is intended for rental, with designer furniture, some of which was specially designed for the project. The eye-catcher of the living room is definitely the spacious modular TV installation, which, equipped with the finest materials, such as micro leather, offers enough storage space for everyday things.
To appropriately linger in the living room, a stylish coffee table was designed to echo the fine micro leather of the TV installation, creating a unique design image through clever divisions of the table top and bronze frame.

To elegantly set the scene in the bathroom, our interior designers created a mirror cabinet that stretches almost the entire length of the bathroom and is reminiscent of piano keys thanks to the playful installation of elements made of frosted glass. To match the mirror cabinet, a vanity unit was installed, which reproduces the stylistic elements of the mirror cabinet and thus gives the bathroom a unified language.
.Services
ROC.D
Project management, interior design, lighting design, costing, production and design of equipment, including delivery and installation